About MMT Acoustix
MMT Acoustix® is a manufacturer of soundproofing and acoustic products in New Delhi, India. With over 20 years of experience in this industry, today MMT Acoustix is one of the renowned supplier of soundproofing products in building, construction, cineplex, multiplex, home theatre, recording studio, auditorium and hospitality industry.
MMT Acoustix supplies product across India. Our products - MLV : Mass Loaded Vinyl ( Sound Barrier ), Sound insulation pads ( Sound Absorber ), Acoustic Foam Panels ( Diffuser & Absorber ), wooden acoustic panels, polyester acoustic panels, fabric acoustic panels are available in India. MMT Acoustix has always been a choice of acoustic engineers, acoustic consultants, building project managers, building material traders & importers, architects and interior designers.
Visit our company website on www.mmtacoustix.in
Mass Loaded Vinyl : Sound Barriers
MMT Acoustix® SoundBlanet MLV : Mass loaded vinyl sound barrier isolates sound to make the environment noise free. Mass loaded vinyl is a high density membrane which is fixed on floors, walls and ceiling to block low frequency sound waves which is also known as bass and sound vibrations. Mass loaded vinyl comes in various thicknesses as per sound blocking requirement, starting from 2.5mm to 12mm. The roll size is 1.2 mtr x 10mtr ( 32 x 4 Feet ), covering upto 12 sqm ( 128 sqft ).
Sound Barrier MLV can be easily fixed using SR Adhesive and Nails. The STC ( Sound Transmission Class ) of MMT Acoustix® mass loaded vinyl in 2.5mm thickness is 28. The lower frequencies can be easily isolated with this product. MLV is mandatory for
Multiplex
Auditoriums
Home Theatre
Recording Studios
Banquet Halls
Nightclubs
Hotels
Gyms and Sports Complex
Manufacturing Units
Major application of the product
Sound Isolation
Sound Blocking
Low Frequency Control
Application of Mass Loaded Vinyl
MMT Acoustix® MLV Mass Loaded Vinyl is heavy due its high density and greater mass. The molecules of this product are flexible, making it easy to install at all kind of surface including refinery pipes for insulation, also closely attached and isolating the sound. Mass loaded Vinyl can be easily installed using synthetic rubber adhesive and nails where required.
The above illustration shows exactly how the sound barrier can be used. MLV must be the first layer in any kind of construction to isolate maximum sound and also control vibrations. Further it should be covered with MMT Acoustix® Sound Insulation Pad which is a high and medium sound frequency sound absorber. On the top, this soundproofing treatment can be covered with any material as per designed interior aesthetic.
Weight Chart
Above chart clearly specifies the different mass of product in different thicknesses. The thickness is proportional to sound isolation and STC of the product. Minimum STC is 28 in 2.5mm thickness and goes upto 58 in 12mm thickness.
Technical Specifications | Mass Loaded Vinyl
All MMT Acoustix® products are approved by ASTM and ARAI for their performance, sound properties and fire ratings. To serve the industry standards all products shall meet the requirement.
MLV : Mass Loaded Vinyl Facts | All you need to know
Mandatory Application Area : CINEPLEX & MULTIPLEX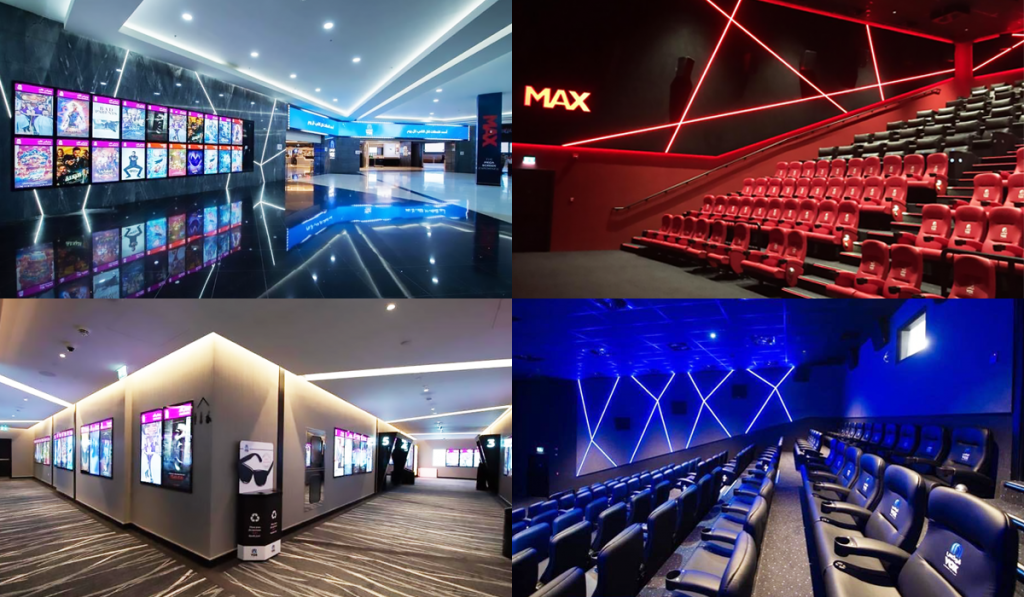 Soundproofing and acoustic treatment is mandatory and most required in entertainment industry construction. These buildings produce high level of internal sounds which are controlled using noise barriers ( mass loaded vinyl ) and sound absorbers ( Sound Insulation Pads). Low frequency sounds, known as bass, is produced by DOLBY ATMOS sound systems which are blocked using this material. MMT Acoustix® Mass Loaded Vinyl is appreciated, approved and used by many sound engineers, acoustic consultants, cineplexes, multiplexes around the globe. Contact MMT Acoustix for mass loaded vinyl for multiplex and cineplex in India, Soundproofing and acoustic treatment of multiplex in India
Mandatory Application Area : AUDITORIUM
Commercial soundproofing in Auditorium is mandatory to absorb echo and reverb. Sound Isolation are required in places where the site is used for multi purpose applications. An auditorium can accommodate numerous people and the sound created inside is very high. To tame such sound and control noise problems, we suggest proper soundproofing of walls, ceiling and floor. Contact MMT Acoustix for mass loaded vinyl for auditorium in India, soundproofing and acoustic treatment of auditorium in India
Mandatory Application Area : Luxury Hotels
Luxury and boutique hotels are known for their peaceful and relaxing environment. The visitors must feel like home when they come for vacations. Foot step noise, party hall boomy bass, traffic noise, inter room whispers can be a big problem for the staying guests. To avoid such problems, we recommend to isolate all sound transmitting areas. Contact MMT Acoustix for mass loaded vinyl for hotels in India, Soundproofing and acoustic treatment of hotels in India
Mandatory Application Area : NIGHT CLUBS
Entertainment industry runs only on great music and loud performances. The sound transmission and quality can be easily treated with the usage of right kind and quality of soundproofing products. Using the noise barriers will allow you to isolate the bass and low frequencies and sound absorbers like sound insulation pads will absorb the high and mid frequencies. Also using acoustic foam and covering them further with wood or fabric will improve the acoustics of the area tremendously. Contact MMT Acoustix for mass loaded vinyl for nightclubs in India, Soundproofing and acoustic treatment of nightclubs in India
Mandatory Application Area : RECORDING STUDIO
Recording studios are the temple of best musics which we listen today. Studios need perfect sound positioning for best sound recording and playback. This can be achieved by mixture of sound barriers, absorbers and sound diffusers. MMT Acoustix manufactures high quality acoustic foam, wooden diffuser and sound barriers for the best soundproofing treatment of recording studios in India. Contact MMT Acoustix for mass loaded vinyl for recording studios in India, Soundproofing and acoustic treatment of recording studio in India
Contact us for brochures & prices
Contact Us :
Registered Office :
Mahabir Multi Tech C/o MMT Acoustix
MMT Complex, 36/1679
Naiwala, Arya Samaj Road,
Karol Bagh, New Delhi - 110005 ( INDIA )
Tel : +91-11-41545625 , Mob : +91-9811064045
Email : sales@mmtacoustix.com
Website : www.mmtacoustix.in